Learning that works
We design blended learning and digital solutions that help people learn faster, work smarter, and achieve more.
Our Approach
Our approach to supporting our partners falls into three distinct, but often overlapping categories. We work with our partners to consult, design and support learning solutions that fit their specific needs and allow them to enhance the performance of their people.
Business Needs Analysis
We consult with our partners to analyse their learning and training needs. Our output includes:
Learning and development strategies
Skills and capability assessment
Learning and performance roadmaps
Business and change analysis
Design & Development
We have the capacity and experience to design and develop an extensive range of learning solutions that include:
Learning design – Online, blended, face to face
Customised content development
Development of learning artifacts
Managed Services & Support
We have the capability to provide support to our partners in a variety of ways, including:
Instructor-led learning
Learning Management Systems (LMS) selection and support
Provision of skilled contract staff
Experience
We have extensive experience partnering with government, educational institutions and businesses to evaluate and define their specific learning and development needs. We develop appropriate learning strategies aimed at maximising the capability and performance of their people and develop a broad range of learning and performance support solutions as well as provide ongoing external support.
Balance
Our experience in management consulting, combined with extensive expertise in learning design and solution development, provides us with a unique capability to work seamlessly with our clients and support them with the right balance of strategic and technical support, scaling the size of our teams to meet specific requirements.
Skill
We recognise that our clients often have unique requirements. This is where our consulting team come in, drawing on years of successful strategy development and implementations. Our team consists of experts in human resources, education, learning and development, UX design, multimedia development, and information technology training and support.
Our consulting processes are designed to support collaborative engagement between the Learning Plan project team, our partner's subject matter experts and project stakeholders. We bring creative direction, current learning methodologies and quality design to every project.
We take ownership of the project management process through:
A dedicated project team, from project commencement to final delivery.
Regular and open communication
Attention to project documentation: updates, risk register, change and feedback register
Detailed project plans – itemising each project activity, status, and milestone
Clear conversations about roles and responsibilities
Delivering on our promises.
Our work has been recognised with 70 local and international learning industry awards, including Brandon Hall, eLearning Guild, Human Resources Director, AITD, and LearnX awards.
We have a very diverse range of clients most of whom have worked with us over many years on a wide range of projects and solutions, including:
Capability frameworks and skills assessments
Instructor-led training
eLearning
eBooks
Mobile learning and application development
Learning portals
Ongoing managed learning services.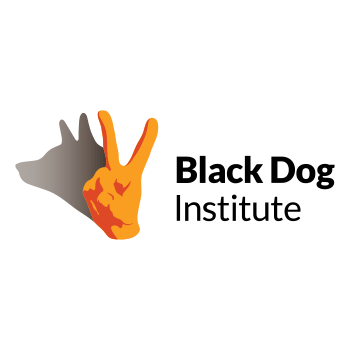 Our Team
Learning Plan is made up of a diverse and highly skilled team, with the capability and capacity to manage any learning, coaching and training development project. The team at Learning Plan has been carefully curated to enable us to manage all aspects of a project, from defining organisational needs, designing solutions and deploying a broad range of high quality, learning and training resources.
Andrew Napier
Andrew has broad experience in the education sector, working in multiple education spaces across Australia, Southeast Asia, the United Kingdom, and the United States. He has extensive experience in managing complex end-to-end projects in the Australian government, Higher Education and VET sectors, as well as corporate and secondary education. Andrew's expertise in learning design is significant, and he is skilled in learning needs analysis, learning design, development, and evaluation. Andrew has extensive secondary teaching and pastoral care gained through working in schools in Australia, Singapore, and the United Kingdom.
Qualifications & Credentials
Master of Education (Learning Technologies)
Grad Dip Ed, Education (Biology, Science & Agriculture)
Graduate Certificate (Education Leadership and Management)
Bachelor of Science (Pharmacology, Physiology)
Australian Government, Department of Defense – Baseline Security Clearance
Principal Consultant
Andrew Napier
Peter Napier
Peter is a highly-experienced learning professional who has significant expertise in the consultation, development and implementation of learning and change programs for large organisations, government agencies, and NGOs. He is passionate about organisational culture and capability and has been responsible for the leadership of multiple, high-performing teams throughout his career. Peter has been acknowledged for his valued guidance and mentoring of a group tasked with the establishment of the Aboriginal and Torres Strait Islander Internship program within his Learning and Development team. Peter has substantial experience in the management of learning design teams, delivering creative, consistently high-quality blended solutions for clients, partners and stakeholders. He has a results and achievement focus with a consistent record of exceeding expectations, primarily through his expert project management and leadership skills. He is experienced in developing a broad range of online and blended learning resources that reflect a strong pedagogical repertoire and demonstrate empathy for his learning audience.
Qualifications & Credentials
Bachelor of Science – Social Biology/Neurophysiology
Graduate Diploma in Applied Film and Television
Certificate IV in training and assessment
Principal Consultant
Peter Napier
John Stericker
John is a highly experienced Learning and Development professional with over 25 years in the field of learning technology design, development and delivery. As Senior Consultant for Learning Plan, John works with a team of developers and designers in the development and implementation of leading-edge learning solutions. John has significant experience as a facilitator, delivering high quality workshops for organisations such as AITD and United Nations. He is skilled across a variety of learning platforms and technologies and has a proven track record of delivering successful projects on time and within budget.
Qualifications & Credentials
Curtin University – Undergraduate Certificate Psychology
TP3 Group – Certificate IV TAA40104 – Training and Assessment
SAE Institute – Certificate III, Multimedia Studies
TAFE Queensland – Associate Diploma Business
John is currently undertaking an Undergraduate Certificate Psychology
Senior Consultant
John Stericker
Di Thurgood
Diana has over thirty years' experience in the education sector, working with a wide variety of clients and project types. She also has experience face-to-face teaching Instructional Design with TAFE NSW. Her specialty is learning / instructional design, particularly information architecture and interaction design, as well as end-to-end project management. Diana develops close, constructive relationships with all clients to ensure that their needs are identified and met and that the end product is a true reflection of their requirements and vision. Diana is a skilled writer and storyteller and where appropriate, loves to incorporate this element of learning design into her courses. Her first book, a narrative non-fiction "Toby and Tiff", is being published by Allen & Unwin late 2023.
Qualifications & Credentials
Bachelor of Science (Agriculture)
Certificate VI – Workplace Training and Assessment
Lead Learning Designer
Di Thurgood
Idette Warburton
Over the last 25 years, Idette has worked both in Australia and overseas as a learning specialist, including as a technical writer, instructional designer, project manager and senior project manager. Idette has experience across a large number of industries including banking, retail, finance, IT, mining, government, transport, media, pharmaceutical, education, manufacturing, telecommunications, publishing and not-for-profit. With expertise in the area of technology focussing on delivering innovative online products and training solutions. She is client-focussed with strong communication skills and professional attitude. Idette has the ability to respond to a changing environment and maintain a focus on business values and customer satisfaction. Her reputation amongst clients is as a trusted advisor who delivers on time and budget.
Qualifications & Credentials
BA Communications, major in Public Relations, UTS
Board of Directors, Forestville Montessori School
Prince 2 Project Management Foundation and Practitioner
Senior Learning Designer
Idette Warburton
Fiona Perkins
Fiona has over twenty-five years' experience in the education sector, working with a wide variety of clients and project types across both workplace learning and vocational education settings. She has extensive experience in managing complex end-to-end projects in a variety of sectors including federal, state and local government, Higher Education, Vocational Education, Community Services and a broad range of other sectors. Fiona has been applauded for her work in the diversity and inclusion space, most recently developing the Diversity Learning Goals for the Department of Health and Aged Care in Australia. Fiona's expertise in learning design is significant, and her skills include developing learning strategy, learning needs analysis, design, research, project management, continuous improvement and learning evaluation. She specialises in innovative learning design for online and blended learning solutions. Fiona's work on professional development programs for women has been recognised as a Finalist in the 2010 Stevie Awards.
Qualifications & Credentials
Bachelor of Vocational Education and Training
Certificate IV – Training and Assessment
Diploma in Financial Services
Certificate IV in Frontline Management
Certificate IV in Small Business Management
Senior Learning Designer
Fiona Perkins
Migs Orbegoso
Migs is an experienced educator with specialisation in eLearning, with demonstrated successes in the business and education sectors. He is highly skilled in eLearning development, administration of learning management systems (LMS), instructional design, web design, curriculum development, and training delivery. With thousands of hours of experience in authoring software such as Adobe Captivate, Articulate 360, and Lectora Inspire, Migs is extremely well-placed to work on any learning design project. Migs has been responsible for the development of multiple, award-winning eLearning projects.
Qualifications & Credentials
Master of Education in Curriculum & Instruction (High Distinction)
Bachelor of Secondary Education (General Sciences)
Lead Developer
Migs Orbegoso
Mark Mabuna
Mark is a highly skilled eLearning Developer and Graphic Designer with a passion for creating professional, high-quality digital learning content. With over 6 years of experience using industry-standard authoring tools such as Articulate Storyline, Lectora, and Adobe Captivate, and over 10 years of experience in using Adobe Photoshop, Illustrator, and InDesign for graphic design and user interface design, Mark is a versatile and accomplished learning professional. He is also adept at using Adobe After Effects and Premiere for video editing and animation and excels at training and leading teams to successfully accomplish projects that require these tools. Mark is a skilled collaborator, able to work effectively with cross-functional teams to solve creative design challenges and tackle complex, high-stakes problems. Committed to continuous improvement, he is dedicated to contributing to team success and achieving positive organizational outcomes.
Qualifications & Credentials
Bachelor of Science (Computer Engineering)
Certified in Visual Graphics Design and Prepress Operations – PGPTCI
Arts concepts and techniques – Pennsylvania State University
Content Management Systems
Web Development Training
Kimberly Mangandi
Kim is an all-in-one multimedia developer, creating highly engaging interactive resources for a broad range of applications. These resources include projects relating to the education sector, government, and corporate clients. Kim has been in the eLearning industry for more than 8 years. User interface composition is one of her many strengths, enhancing learning and collaborating with design.
Qualifications & Credentials
Bachelor in Multimedia Arts & Science (Graphic Design)
Graphic Designer
Kimberly Mangandi
Katrina Gonzales
Katrina is a skilled graphic designer with extensive experience in 2D animation, illustration, and graphic design. She has mastered the Adobe Creative Suite, particularly Photoshop, Illustrator, InDesign, and After Effects. Her expertise in transforming educational and corporate materials into engaging 2D animations, such as explainer videos and motion graphics, aids in making information more easily consumable for audiences.
Qualifications & Credentials
Bachelor of Science (Graphic Design and Multimedia)
Graphic Designer
Katrina Gonzales
Aaron de la Torre
Aaron is an experienced eLearning designer and developer. He brings significant skills set in graphic design, illustrations, video editing and animation to the team, with a particular expertise in creating engaging explainer videos. Aaron's keen eye for detail and a passion for creating visually compelling content, allows him to deliver exceptional results. He is committed to staying up-to-date with the latest industry trends and technologies, and is always striving to improve his skills.
Qualifications & Credentials
Bachelor of Science (Information Technology – Animation specialisation)
eLearning Designer
Aaron de la Torre
Ronald Teodones
Ronald is an experienced e-Learning Developer with 4 years of experience in creating interactive and engaging e-learning content, and more than 10 years of experience in Graphic Design. Ronald is highly skilled in using a broad spectrum of e-learning development tools and software, as well as in creating visually appealing graphics and designs.
Qualifications & Credentials
Bachelor of Science (Computer Science)
eLearning Designer
Ronald Teodones
Shai Desai
After spending 15 years in business analyst and consulting roles Shai co-founded Learning Plan in 2011 to focus on the importance of learning and development in supporting business performance and growth. His experience includes projects across public and private industries including industry associations, FMCG, finance, education, infrastructure, media, retail and utilities, and local and federal government. This work has also been recognised with 70 learning industry awards during this time, including Brandon Hall, eLearning Guild, Human Resources Director, AITD, and LearnX awards.
Qualifications & Credentials
Master of Business Administration (HRM)
Director & Co-founder
Shai Desai
David Myers
As a co-founder of Learning Plan, David brings 40+ years of operational experience across human resources, change management, and industrial relations to the team. He is a former HR Director of Microsoft, Nortel, and Memorex Telex, and former Managing Director of ASK Learning.
Qualifications & Credentials
Bachelor of Arts (Hons)
Master of Commerce (Organisational Behaviour)
Change Management (Post-Graduate Certificate)
Director & Co-founder
David Myers
Our Wider Network
Learning Plan can grow quickly as needed, with consistent and reliable access to quality learning professionals with broad experiences that complement the leadership team. Hence, the team can scale up at very short notice with people that we know and trust. Skills in our wider team include Business and Change Analysts, VET Learning Design Specialists, Facilitators, Learning Designers, Developers, Podcast and Audio Specialists, Animators and Graphic Designers.
Contact Us
Level 17, Angel Place
123 Pitt Street
Sydney NSW 2000
Australia
National: 1300 415 343
International: +61 1300 415 343